About Automator

Home
System Compatible:


New Project Interface
---

When you open Automator, you are asked to create a new script or open an existing.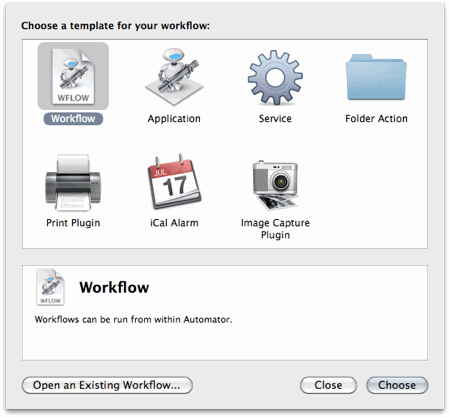 You can choose Workflow or Application to create a simple script.
Workflow runs with Automator only and
Application builds an application which runs independently on Mac OSX.
You can change this setting later in the project.




Automator General Interface
---

When you have choose to create a simple script, an Untitled project will open.
A little presentation of interface before begin work seriously.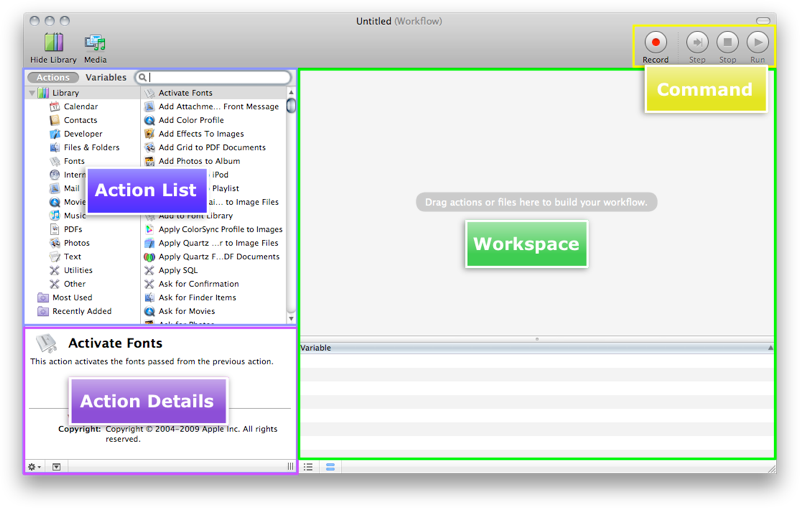 Action List: All actions are in this list, classed par type.
Action Details: All informations (input and output file type...) about the selected action.
Workspace: Composition and management of the script place here.
Command: To run and control the script.


: Execute the current script.


: Automator records all mouse events (movement, click)
and create a script with that.
Last Updated: 4/12/09